Your easy subscription service just got easier!
LEARN MORE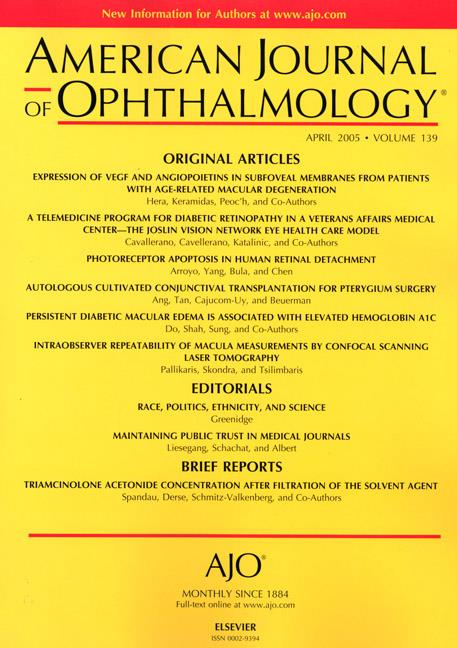 American Journal of Ophthalmology
Original articles written and reviewed by ophthalmologists. Contains letters, book reviews, correspondence, clip and file abstracts from other publications and news items.
If you are not 100% Satisfied with your magazine subscription, you will receive a 100% refund for all undelivered issues.